Welsh Leek & Caerphilly Cheese Quiche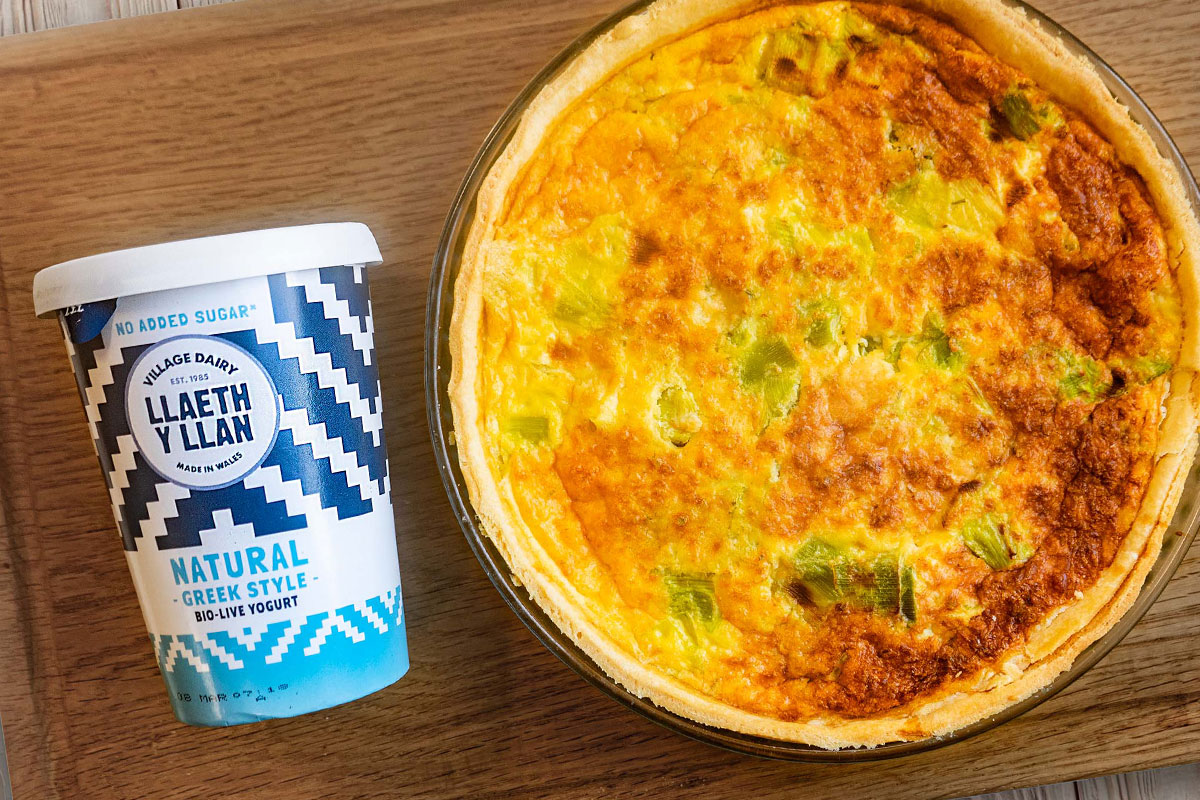 Prep Time: 30 mins | Cook Time: 40 mins | Servings: 4
9" Deep Flan/Quiche Dish
6 Eggs, Lightly Beaten
1 x 450g Llaeth Y Llan Natural Yogurt
2 x Leeks
1 tbsp Butter or 2 tbsp Oil
100g Caerphilly Cheese Grated
Salt & Pepper
Pinch of Nutmeg
Ready to roll Pastry
Preheat Oven to 350°F
Roll out the pastry and cover the quiche dish.
In a bowl, combine the eggs and natural yogurt, then place to one side.
Cut the leeks and parboil or steam, then cool with cold water and drain.
Saute the leeks in butter or oil, season with salt, pepper and nutmeg.
Add the leeks into the crust, pour over the egg/yogurt mixture then sprinkle the cheese ontop.
Place in the oven for 20 mins, remove from oven to cool to room temperature, then continue baking for an extra 10 mins.